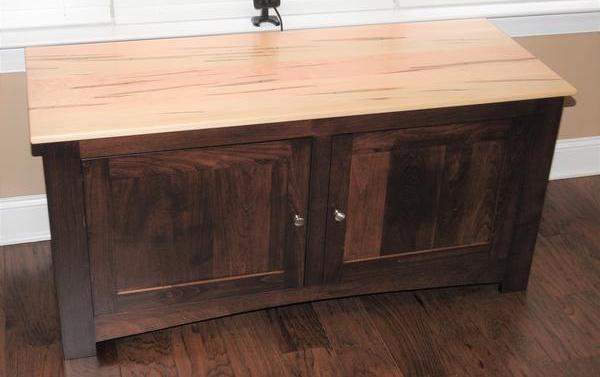 What is bespoke furniture? Simply put, it's furniture made just for you and to your exact measurements. No more purchasing a piece and trying to make it fit in a space it wasn't designed for, or for a use that wasn't intended. 
How to Start: Gather Your Ideas
If you're interested in designing a bespoke furniture piece, the best way to start is to gather your ideas on what you want to accomplish in both form and function. Gathering ideas from magazines, or websites such as Pinterest, Houzz or other home sharing sites is often a good place to start.
Make a Rough Sketch
After you gather those ideas together put them down on paper in the form of a rough sketch. Next, measure your space and determine your dimensions.  Add your dimensions to your sketch with any final thoughts or changes.
Determine Your Wood, Stain & Hardware
You can view our wood & stain samples by clicking here.  We have a wide variety of woods and stains to choose from.  If one of your preferred woods is not listed, no worries, we can make it.  We limit our displayed wood choices to keep things simple, but we can always make pieces from woods such as elm, hickory, or walnut to name just a few. 
Send Us Your Drawing
Send us your drawing along with a picture or two of your idea.  At this point we will send it to a craftsman we think most suitable for the project.  The craftsmen will review the drawing and provide feedback or other factors for your consideration.  At this time we will send you a quote to make your bespoke piece come to life. 
Sawdust Gets Made
This bespoke chest was made using the same process as outlined above.  The customer contacted us about making a storage chest that could double as extra seating in a pinch.  A rough concept outline was made, followed with a formal drawing after discussions with the craftsman, and then the finished product was born!  Please reach out to us about your bespoke project today!  We are happy to help make your dream a reality. 
Cheers!
The Amish House